I feel like I'm finally back to my normal self after my trip to NYC. I know it was almost a week ago, but as someone recovering from stress, digestive, and hypothyroid issues, my body takes a hard hit when I travel with little rest, especially to a different time zone. I'm finally feeling good after sleeping a lot, eating home cooked meals, and giving my body the time and space to rest.
Speaking of home cooked meals, you NEED to make this lamb recipe! I saw these lamb loin chops at the Costco the other day and they looked so good, with awesome marbling. It's my first time cooking lamb loin chops and I'm so pleased to report that they turned out sooooo delicious.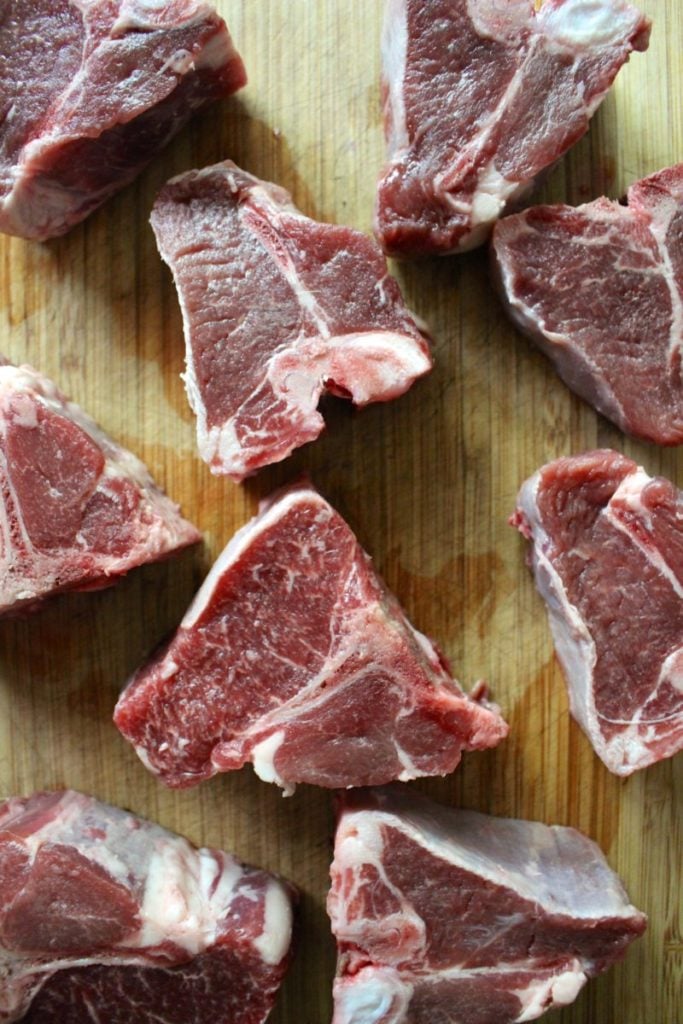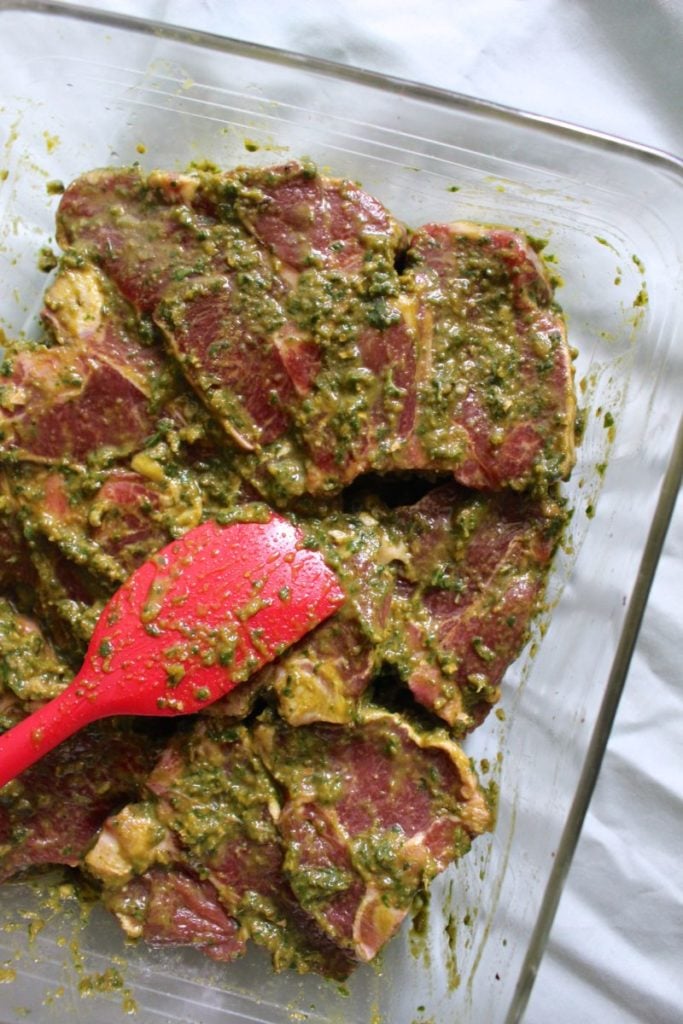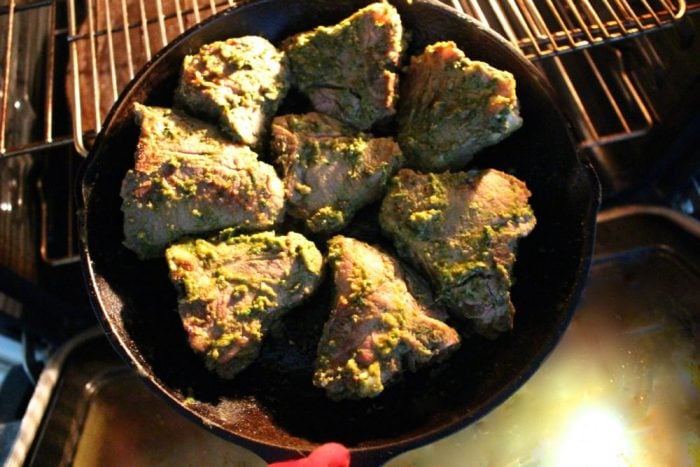 By the way, if you can't find high quality, grass fed meat at the grocery store, lamb is your safest choice. Because there's less demand, lamb business is far less industrialized than that of beef or chicken, and they are less likely to experience the confined factory farm conditions other animals do. This is why if lamb is a choice on a menu at a restaurant and it's not clear where they source their meat, I tend to choose a lamb dish.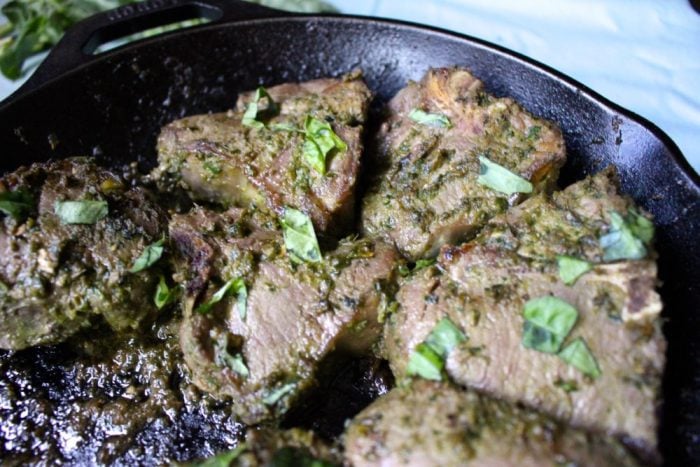 Anyway, back to the dish! Did I mention that you should make this? There's something amazing about the combination of spicy curry and the gaminess of the lamb. The flavors meld together so well and this dish tastes like what you would get at a restaurant. These lamb loin chops are so tender and juicy and I love that it only takes 10 minutes in the oven. Enjoy with a side of veggies and rice or cauliflower rice!
Instructions
Place all ingredients except the lamb and coconut oil in a food processor and pulse until a thick paste is formed.

Lay out the lamb in a single layer on a shallow dish and pour the sauce over the lamb.

Thoroughly coat the lamb with the sauce, massaging the paste into the flesh for a minute or so.

Let marinate at room temperature for 30-60 minutes.

Preheat the oven to 400 degrees F.

Heat coconut oil in a large ovenproof skillet over medium high heat.

Add the lamb and cook until browned, 2 minutes on each side.

Transfer the skillet into the oven and cook for 10 minutes, or until the lamb reaches an internal temperature of 130 degrees F for medium rare.

Take out of the oven and let the lamb rest for 5 minutes before serving.